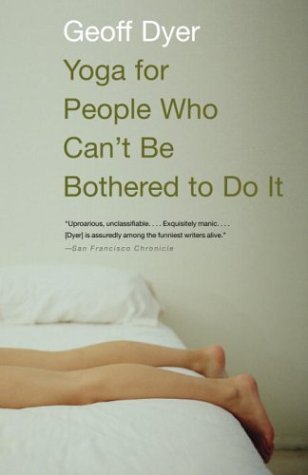 Yoga For People Who Can't Be Bothered to Do It was actually the title of a book of travel stories that I once came across. The book was okay but it was the title that stuck with me.
I've been making yoga since I was a child but truthfully, only about 3 minutes a day.
There are asanas which I couldn't live without, they resolve shoulder and back aches, funny twinges and headaches, but I can rarely get it together to make a whole yoga class by myself whether I'm in Morocco or anywhere else. I have the feeling though that there are plenty of people like me who would like to go to yoga classes  and take care of their bodies but in the end they never seem to find the time.
For those who would love to make some yoga but maybe not 3 hours every day, our yoga retreat in the Sahara is perfect. We bring in open-minded teachers who cater their sessions to every level and don't burden the yoga classes with dogma or cliched spirituality.
Yes, there are yoga retreats in Morocco and elsewhere where you can make many classes in one day, work on your pranayama, delve deep into the philosophy of Vedanta, preferably while wearing white, but our yoga retreat is a little different. We have a good yoga class in the morning, then wander around the dunes after breakfast, before making dance and voice workshops in the afternoon, and then climb a big dune for sunset.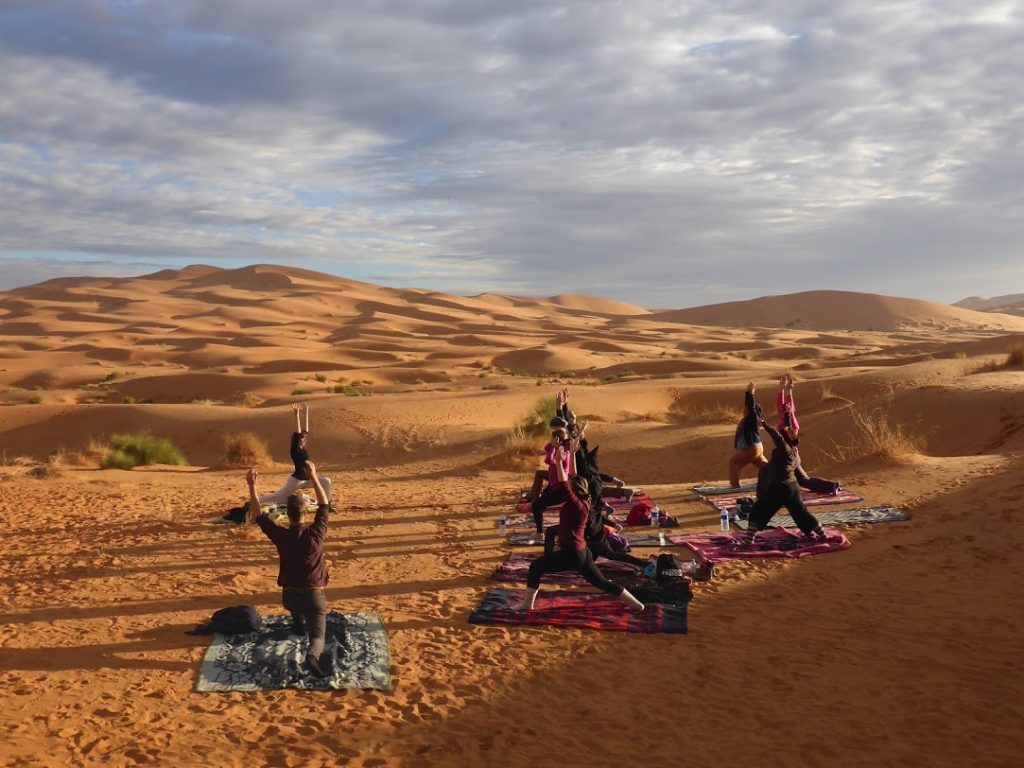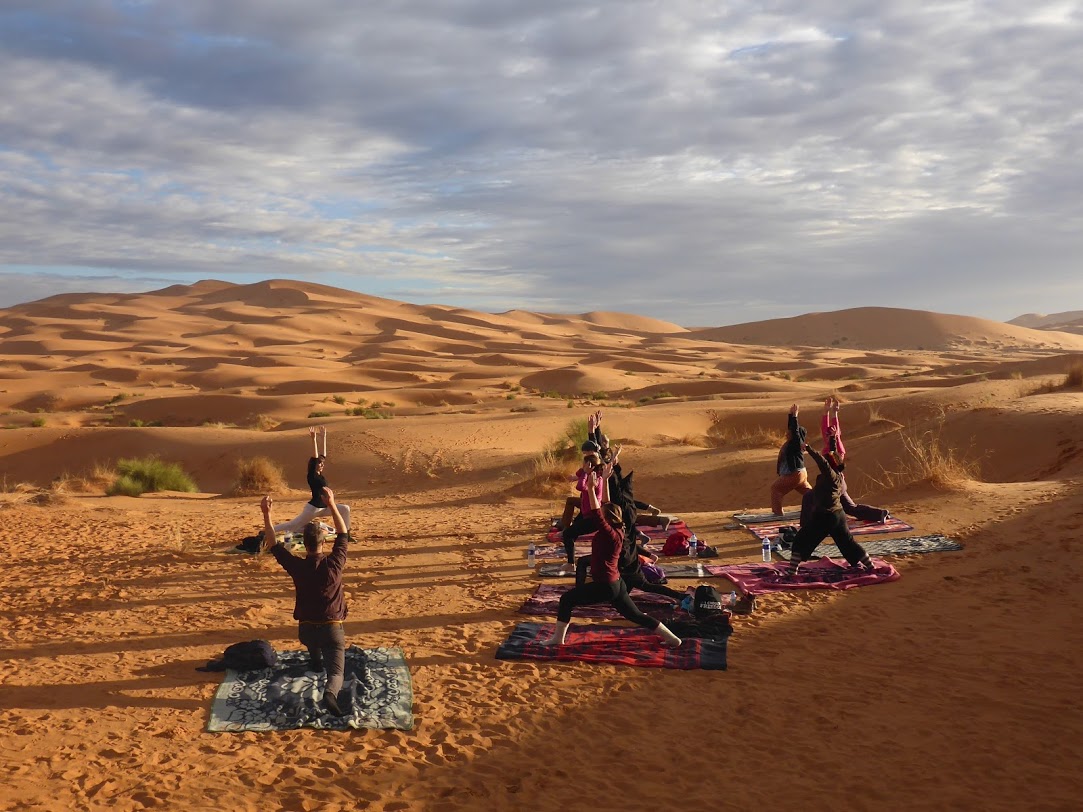 And I promise you, after some days of walking on sand, dealing with the heat and the cold, playing music and hanging out with a lovely bunch of people, it will be all you can be bothered to do, too.