People sometimes ask us why we link to other yoga retreats and courses in Morocco? Aren't they competition for us? Why would we send people looking to learn yoga somewhere else?
Well, there's a few reasons. For one, our yoga and meditation retreats are over for 2018 and though we run a yoga retreat in January 2019 in Morocco, maybe someone wants to go before then!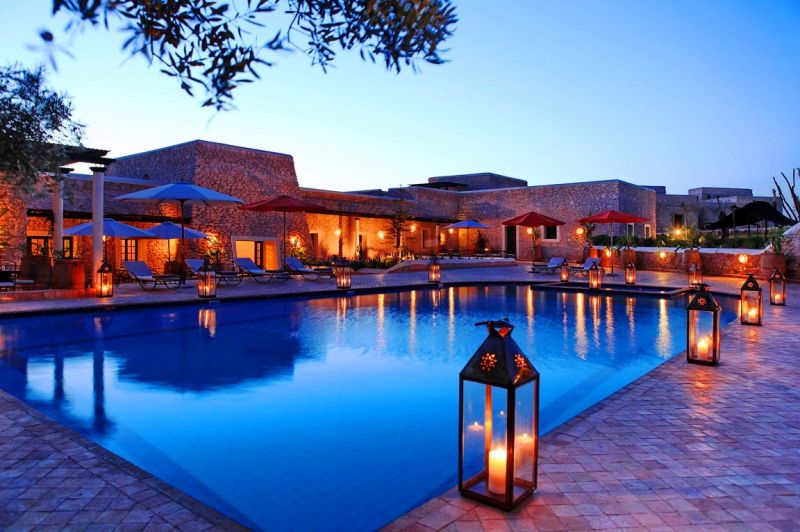 Also while we make yoga on our retreats, we also make meditation and dance workshops, we sing around the fire, we tell stories, we hang out in the dunes. For someone looking for an intensive yoga retreat where you do ten hours of asanas and pranayama every day, discuss ayurvedic diets, clean your nostrils out with salt water purification and the rest of it, our yoga retreat probably isn't the one you're looking for.
And more than that, it seems just a bit mean to try to keep all the business for ourselves..
Cheap yoga retreats in Morocco
It should be noted that yoga retreats are often pretty pricey affairs. Already our retreats at just over 400 euros are a stretch for many people's budget. In fact, we began this blog post with every intention of finding a list of affordable yoga courses but most of them seem to ask for around 800-900 euros a week though that sometimes includes transport around the country as well. Though why you'd want to travel on long bus journeys during a retreat is a mystery to us. A case of one step forwards two steps back as you get a sore neck and shoulders from sitting so long looking out the minibus windows..
We already blogged about yoga centres, classes and retreats in Morocco so this is just an update with a couple of new listings that caught our attention:
Nouade yoga retreats in Morocco offer a range of different courses inlcuding desert retreats, hiking retreats and yoga at the beach.
This Modern Nomad offers yoga retreats in Tinghirwhich is about half way between Marrakech and the sand dunes of Merzouga. Tinghir is an interesting town to visit, no doubt.
We just wish that everyone selling yoga in Morocco didn't have to resort to guidebook vocabulary. The latter retreat tell us we will, for instance:
'Recover from the exhilarating chaos and color of Marrakech.'
Their one night excursion to the desert is also a little fanciful.
'Accommodation will be in a Berber tent, staying one night under starry desert skies like true nomads.'
Though perhaps they're not native English speakers.
'It will be a surreal, and perhaps mystical experience, practicing our yoga and meditation in this very auspicious place, where the mixing and strength of elements overwhelms. '
Perhaps now you have the real answer. We link to other websites just to have some fun laughing at their prose…